Super Bowl Party
Amsterdam
Want to experience that Super Bowl feeling you have back home? Surrounded by 700 like-minded football lovers from the US and all over Europe?
Enjoy Super Bowl LIV live on superscreens under the biggest glass ceiling of Amsterdam. Online football magazine Gridiron.nl and the Dutch Football association (AFBN) organise an evening where you, your friends and 700 other like minded enthusiasts can enjoy the best football has to offer during the one and only Dutch Super Bowl Party.
This is as close to home as you'll get!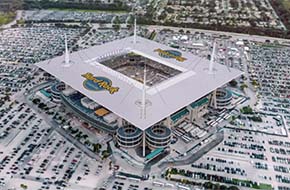 Super Bowl LIV is held at the new stadium of the Miami Dolphins; Hard Rock Stadium. It's been 14 years since Miami organised their last Super Bowl.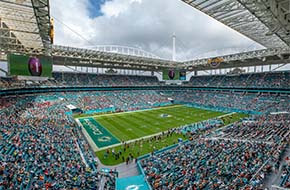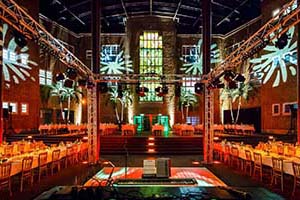 In Amsterdam you'll be watching Super Bowl LIV on huge screens under the glass ceiling of the breathtaking courtyard of Het Sieraad.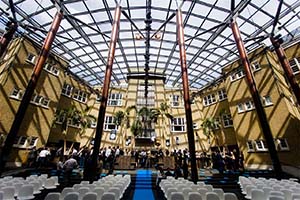 Enjoy Super Bowl LIV from your own private chair on one of our 8 seats MVP-tables. Drinks, small bites and service at your MVP table included. All-in for just €57,50 pp. You can upgrade your ticket to include all-you-can-eat for only €15,00
All-in at your private table
Watch the Super Bowl like you would back home: with a bunch of friends at your private MVP table. Included are all drinks, small bites and table service. 8 persons, €440
What to expect during this 'All-Nighter'?
Are you Mister Know-it-all? During this PubQuiz you can brag about your fan knowledge of the game and the league and run away with beautiful prizes.
Enjoy the Cheerleaders show of 'The Hottest Dance Team in Holland'.
Round midnight things will get serious. What lies ahead? What players should we focus on? What tactics, what plays, what will make the difference? A variety of experts will guide us to the kick off.
00:25 uur: Super Bowl LIII
Fasten your seatbelt and hold your breath. kick-off of Super Bowl LIV.
04:30 uur: the after game
What the heck happened? Was history made? Did new heroes stand up? A recap of a night you will probably never forget. A last drink with your new friends.
05:00 uur: that's all folks
Time to go home. Amsterdam is still asleep, unknowing of what you've just experienced. Time to turn in yourself or go straight through to work and be the first to arrive 🙂
The one and only real Super Bowl Party in The Netherlands was a direct result of the cooperation between Hollands leading online American Football Magazine (Gridiron.nl) and the NFL. The maiden edition was held in 2017. Later editions were organised in the Johan Cruyff ArenA and Hard Rock Cafe Amsterdam.
In 2019 the Dutch Super Bowl Party will be hosted under the breathtaking glass ceiling of the courtyard of Het Sieraad. In recent years, the party was visited by Shaun Hill (San Francisco 49ers), Gibran Hamdan (Seattle Seahawks), Austin Pettis (St. Louis Rams) en Bart Andrus (head coach Amsterdam Admirals).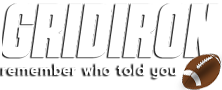 The Dutch Super Bowl Party is organised by Gridirion.nl, Hels Kabaal BV, SPINN Sports  and the Dutch American Football Association (AFBN)
Contact: info@superbowlparty.nl
Privacy: click here (Dutch only)
Location: Het Sieraad, Postjesweg 1, Amsterdam